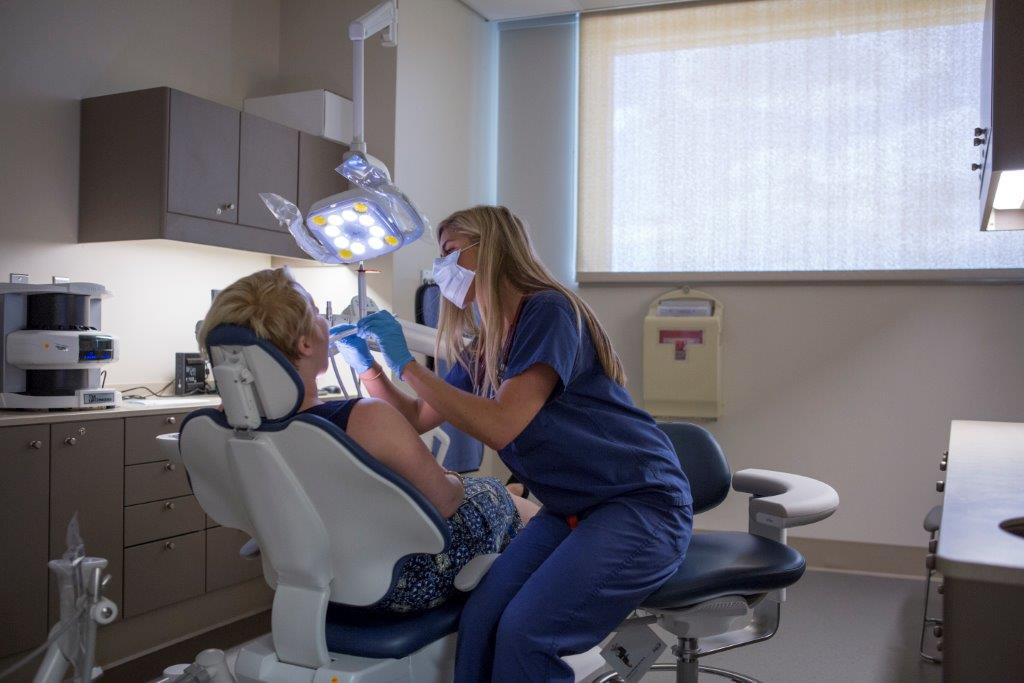 Oral pain, bleeding and swelling can happen for any number of reasons, and they don't restrict themselves to regular business hours.
It's why UConn Health has had around-the-clock coverage for dental emergencies since the early 70s.
"We have the largest dental emergency service in the state," says Dr. Steven Lepowsky, senior associate dean for education and patient care at the UConn School of Dental Medicine. "The service exists to address a significant unmet need. There are still, even in today's world, people who do not have access to dental care and, unfortunately as a result of that, experience dental emergencies. But it's also for patients who may be going for regular care but just have an emergent situation."
On an average day, UConn Health sees nearly 60 dental emergencies in a 24-hour period. The most common are toothaches related to a cavity, root canal, or abscess.
The dental clinics, staffed by students and residents from the UConn School of Dental Medicine who work under faculty supervision, provide urgent dental care weekdays from 8:30 a.m. to 6 p.m. After 6, patients with dental emergencies are treated in the emergency department.
And while the hours are nothing new, the setting for the after-hours care is.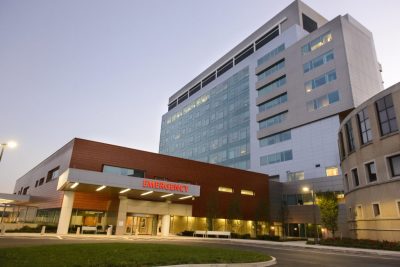 When UConn John Dempsey Hospital moved its emergency department to the new University Tower in May, it opened a new patient room dedicated for dental emergencies—one that features a dental chair in place of a stretcher.
"It replicates a full dental operatory, so it expanded the scope of what we could offer on an emergency basis after hours," Lepowsky says. "It's a much more pleasant environment for the patient. They don't feel like they're in an emergency room. Many emergency dental services are providing care on a hospital bed. This is one of the few where it's actually a dental chair."
From 6 to 10 p.m., a dental resident is on the premises to handle dental emergencies in the ED. After 10, patients who present with a dental emergency are assessed by medical staff with the discretion to bring in the dental resident on call when needed.
"There's a resident and then there's a second-year resident who provides backup, then if it's something that they need additional assistance with, they call a faculty member," Lepowsky says. "They're predominantly general dentistry residents, but there are also oral surgery residents and pediatric dentistry residents on call based on what the needs of the patients are."
That training component makes the emergency dental service a crucial piece of the dental school's academic mission of teaching tomorrow's dentists, just as it is to UConn Health's clinical mission of serving all comers today.
"It's a good educational experience for the students and residents because it helps them build skills in terms of how to diagnose a problem quickly, identify the source of the problem, and try to provide care that immediately addresses someone's needs," Lepowsky says.
While the dental room in the new ED enables a wider range of diagnostic and treatment options than the previous after-hours setting did, the concept has not changed.
"Our emergency dental service is not a 24/7 dental practice. It's really to specifically address urgent needs that can't wait," Lepowsky says. "It's not the correct environment for comprehensive dental care."
Sometimes the course of action after hours is relieving the pain and sending the patient home. He or she would then return in the morning when the dental clinics are open.
"You want someone to establish a relationship with the provider and establish what we would refer to as a dental home, so there is someone who's coordinating all their care," Lepowsky says.
---