Message from the Dean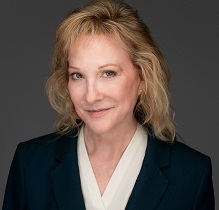 Welcome to the UConn School of Dental Medicine! I am honored to serve alongside talented faculty, students, residents, and staff at this juncture of the School's history.
At the UConn School of Dental Medicine, our strong research programs, biomedical sciences curriculum, and reputation for excellence in clinical education are building on a trajectory of success.
Students, residents, and our distinguished faculty at the School of Dental Medicine take full advantage of research opportunities in our extensive, state of the art laboratory facilities. The School currently ranks 12th among United States dental schools in research funding from the National Institutes of Health.
We pride ourselves on our rigorous curriculum that includes case-based team learning, allowing students to master the knowledge and requisite skills associated with the practice of dentistry. Our students learn alongside UConn School of Medicine students in our new Academic Rotunda, and in other learning facilities.
Clinical learning takes place in our recently renovated UConn Health Dental Care Center—the largest single provider of dental care to the underserved in the State of Connecticut, the largest provider of emergency dental services, and the largest provider of services to patients with developmental disabilities. The UConn Health Dental Care Center has approximately 100,000 patient visits each year and our students treat more than 50 comprehensive care patients each.
Students are not the only ones benefitting—patients receive exceptional care in a state-of -the- art and comfortable environment. As the only public dental school in New England, we're committed to improving the health of Connecticut's residents, and beyond.
We strive to educate the next generation of competent and compassionate health care professionals and promote overall health through providing high quality oral health care.
Please use this website and our UConn Today page to stay updated with the latest news and information pertaining to the School of Dental Medicine. You may also visit our UConn Health website to make an appointment with one of our dentists. We look forward to your visit.
Sharon M. Gordon, D.D.S, M.P.H., Ph.D.
Dean, UConn School of Dental Medicine