Division Overview
The mission of the Division is to contribute to improvements in oral and general health through the development, dissemination and application of knowledge in the socio-behavioral, clinical and public health sciences.
The Division achieves its goals through research, education and patient care activities. Its research examines various aspects of the relationships among behavioral characteristics, health status and the use of health services. Patient care activities focus on the management of chronic pain.
Among its educational responsibilities, the Division provides predoctoral courses in the basic medical and dental clinical sciences and is the academic home to a community-based mentoring program that exposes students to private dental practices. The Division also offers a course in biostatistics to residents and cooperates with other University departments in providing doctoral training for dentists interested in academic careers.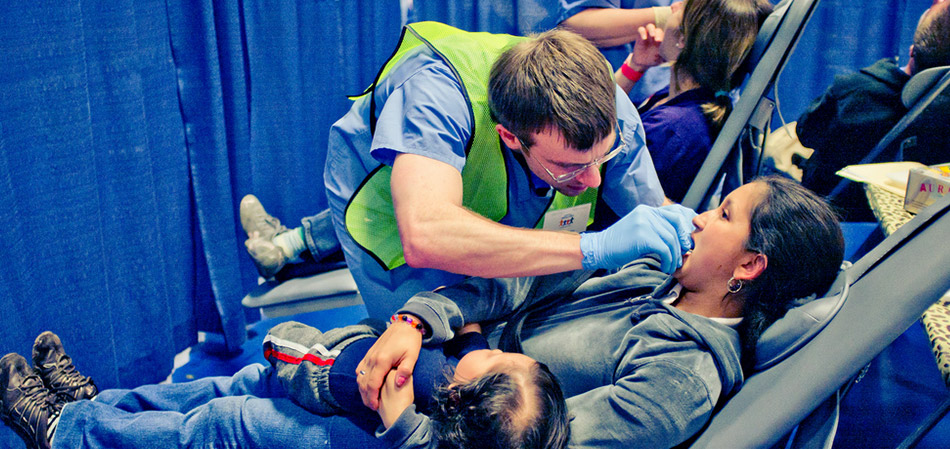 Robert H. Aseltine Jr., Ph.D.
Division Chair and Professor
Professors
 Mark D. Litt, Ph.D.
 Julie A. Wagner, Ph.D.
Professors Emeritus
Sydney H. Croog, Ph.D.
Neville J.G. Doherty, Ph.D.
Susan T. Reisine Ph.D.
Jack Werboff, Ph.D.
Assistant Professor Emeritus
Edward A. Thibodeau, D.M.D., Ph.D.
Assistant Research Professor
Angela Bermúdez-Millán, Ph.D., M.P.H.
Adjunct Clinical Assistant Professor
Robert S. Hall Sr., D.D.S.
Sedrick J. Rawlins, D.D.S.
Associate Clinical Professor
Collin Sanford, D.M.D.
Contact Information
Cynthia C. Smith
Administrative Fiscal Assistant
Phone: 860-679-3218
Fax: 860-679-1342
Email: cysmith@uchc.edu